A playlist of songs from the best harmonica players I've ever heard and that influenced my style of playing harmonica. Folk-rock, country-blues, pop, rock, psychedelic blues, country & western, bluegrass, Delta blues, bar-band soul, gospel, acoustic rock, hard rock, musicals, funk, newgrass, and jazz! American music is permeated with harmonica sounds.

A fantasy album is an album of music that never was, but perhaps could have been, if the artists had been inclined to (or legally able to) release it. Fantasies include several Beatles albums that match up solo songs, and an album of San Francisco-based supergroups (Crosby Stills Nash & Young, Jefferson Airplane, Grateful Dead, and Santana).
A novel by Tony Bove
"A deeply provocative alternate look at the 1960s."
Part allegory, part satire, part fantasy, part history, and all fiction, The Experiment traces the evolution of rock music and unveils the voodoo that gives this music a special power. The iBook edition includes popups with links to songs in iTunes/Apple Music. Kindle edition and
Printed edition also available.
The hippie community of 1966-69 in San Francisco.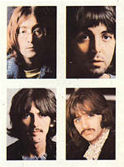 Get Back! with Fab Four Facts, outtakes, and fantasy albums.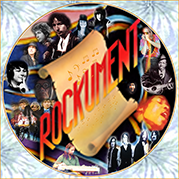 The roots and foundations of rock music.
Featuring Pete Sears, Barry Sless, G.E. Smith, Jimmy Sanchez, Roger McNamee, Bert Keely, Bill Bennett, and Tony Bove.
         
Rock Music History — Yesterday and Today
Rockument focuses on the cultural impact of rock music on the world, and the roots and foundations of rock music and its culture.
Rockument.com offers a podcast of shows devoted to rock music history. Each show includes information about each song and its musicians, with links to artist, fan, and historical sites, and links to music for purchase on Amazon.com or iTunes. You can subscribe to the free podcast to receive each show automatically, or play the show right from the Web page. You can even download the show as an MP3 file, all for free. The music is licensed directly from its owners.
Rockument's first commercial documentary, Haight-Ashbury in the Sixties, garnered critical acclaim and published reviews that referred to it as "An unflinching, nonjudgmental chronicle" (Wired), "Inspires then and now connections, fulfilling any historical work's highest calling" (S.F. Examiner), "Truly greater than the sum of its parts" (N.Y. Post).
While many music services focus on hits, contemporary music, live shows, etc., Rockument dives deep into back catalogs to unearth the gems from the past and present them in their proper context. Rockument shows include overlooked album cuts and rare songs, and focus on musical and cultural influences that shaped the history of rock music, with historical accounts and sources. The goal is to provide a consistent source of high-quality history-based entertainment for rock music collectors and avid fans.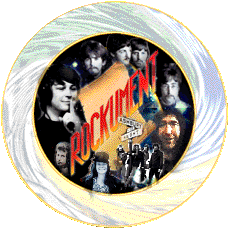 ---
This entire web site, text, and images are copyright (c) 1996-2020 by Tony Bove. This work is licensed under a Creative Commons Attribution-Noncommercial-No Derivative Works 3.0 Unported License.