An Icon of Unsung Session Heroes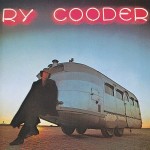 Ry Cooder is a master musician — a virtuoso on every virtually every string instrument. His solo explorations of the roots of rock and world music are extraordinary, resurrecting both known and obscure songs from country blues and Dust Bowl folk music, and mixing tropical calypso with Civil War camp songs, gospel, R&B, Tex Mex, and early rock 'n' roll classics. He even explored the roots of jazz, vaudeville, ragtime, and urban bop. Some of his finest recordings are movie scores for films including The Border and Paris, Texas (see the scores compilation album Music by Ry Cooder). He topped the charts with the critically acclaimed album of Cuban music he produced, Buena Vista Social Club.
Cooder is a virtuoso on virtually every string instrument, from Mexican tiple to Middle Eastern saz to Hawaiian "slack key" guitar, but is mostly known for his country-blues-style mandolin, electric and acoustic guitar, and slide guitar. Ry played on tracks by a wide variety of popular artists including the Rolling Stones, Arlo Guthrie, Randy Newman, Gordon Lightfoot, Neil Young, Eric Clapton, John Lee Hooker, the Monkees, and the Chieftains. He also was briefly a member of Captain Beefheart and his Magic Band and Taj Mahal's first band, Rising Sons.
---
Videos: This 6-part BBC documentary on Captain Beefheart from 1997 is excellent, featuring humorous interviews with Ry Cooder and Frank Zappa among others. Part 1 opens with excellent Ry slide guitar. Part 2 includes a really funny interview with Ry about the Captain, and a live performance.
This playlist focuses on Ry Cooder's session work for others, with slide guitar and mandolin — not his solo work (which should be examined, but not here). I've picked songs in which he made a considerable creative contribution that you can readily hear.

Ry Cooder started out in Los Angeles playing folk music, and in 1966 teamed up with Taj Mahal in the Rising Sons before joining Captain Beefheart's Magic Band, then contributing to various albums by Little Feat, Randy Newman, Gordon Lightfoot, and the Rolling Stones, among many others.
"The Devil's Got My Woman" (S. James, arranged by Rising Sons) and "Take a Giant Step" (Goffin-King, arranged by B. Hanson, T. Melcher, Rising Sons) by Rising Sons

The band known as Rising Sons, which flourished in Los Angeles in 1965-66, featured Taj Mahal and Ry Cooder. The Sons were influential, playing in all the clubs in the Sunset Strip. Many Southern California bands of the late Sixties trace their influences to the Sons, including Love, the Byrds, and Canned Heat.
"Sure 'Nuff 'N' Yes I Do" (Don Van Vliet/Herb Bermann) by Captain Beefheart and his Magic Band
Ry Cooder played the role of musical director and slide guitarist with the legendary Captain Beefheart and his Magic Band on the album Safe as Milk. This song demonstrates Ry's inventiveness on slide guitar very early in his career. The Captain had released his only pop single "Diddy Wah Diddy" in early 1966, and was trying to create a fusion representing his blues influences (Howlin' Wolf and John Lee Hooker) with Native American rhythms and the free jazz of John Coltrane and Charles Mingus (see video above). The band included John French on drums, Alex St. Clair Snouffer on guitar, Ry on both guitar and bass on some tracks, Jerry Handley on bass, and the Captain (Don van Vliet) on vocals and harmonica. Captain Beefheart's career veered fleetingly into the limelight with his sporadic collaborations with Frank Zappa, and he remains a solid cult figure through his wildly innovative Magic Band and solo albums.
"Sister Morphine" (Jagger, Richards) by the Rolling Stones
Ry Cooder's most famous session as a slide guitarist was with the Rolling Stones on this song on Sticky Fingers, in which he played his classic and most well known electric slide guitar riff. Ry's country-blues guitar style also influenced the Stones, most notably with the central riff of "Honky Tonk Woman", and he played mandolin on "Love in Vain" on Let it Bleed. Check out the Rolling Stones Web Site for official news of the band.
"Gates of Eden" (Bob Dylan) and "Sailor's Bonnett" (Traditional, arranged by Kevin Burke) by Arlo Guthrie
Ry played with Arlo Guthrie on an inspired version of the Bob Dylan song "Gates of Eden" featuring Byrds guitarist Clarence White, who also picked country-style guitar as a session musician for a lot of artists. The interplay of Cooder and White on this rendition on The Last of the Brooklyn Cowboys is absolutely sublime. On "Sailor's Bonnett" Ry Cooder plays slide guitar and Arlo plays banjo, with Kevin Burke on fiddle.
"Rambling Round Your City (Ramblin' Round)" (Woody Guthrie) by Odetta / Woody Guthrie Tribute Artists
Woody Guthrie was one of America's greatest-ever songwriters and the godfather of popular urban folk. When Guthrie died on Oct. 3, 1967, after 15 years of suffering from Huntington's Disease, a tribute was held at Carnegie Hall in NYC on Jan. 20, 1968, sponsored by the Guthrie Children's Trust Fund with proceeds donated to fight the disease. Tribute to Woody Guthrie
 is a recording of the concert. This song from the concert features Odetta with Arlo Guthrie on guitar, Ry Cooder on slide guitar and Clarence White on electric guitar. Bob Dylan, Judy Collins, Ramblin' Jack Elliott, Arlo Guthrie, Richie Havens, Odetta, Tom Paxton, and Pete Seeger also appeared. On Sept. 12, 1970, a second concert was held at the Hollywood Bowl in LA., featuring most the same people along with Country Joe McDonald and Joan Baez, which also appears on the Tribute CD.
"Gone Dead Train" (Jack Nitzsche, Russ Titelman) by Randy Newman with Ry Cooder, and "The Hashishin" (Jack Nitzsche) by Buffy Sainte-Marie with Ry Cooder

From the movie 
Performance
Ry backed Randy Newman on several records, and also worked with Randy and legendary producer, arranger, and session hero Jack Nitzsche on the soundtrack album for the movie Performance, starring Mick Jagger and James Fox. That soundtrack included "Gone Dead Train" and "The Hashishin" with Buffy Sainte-Marie on mouth bow and Ry on dulcimer. "Gone Dead Train" was also performed by Neil Young's backing band, Crazy Horse, on that group's debut album with Jack Nitzsche and Nils Lofgren, and also Ry Cooder on at least two tracks.
"You Can Leave Your Hat On" and "Let's Burn Down the Cornfield" (Randy Newman) by Randy Newman
Ry's work with Randy Newman was substantial, including the hit "You Can Leave Your Hat On" from Sail Away, and songs like "Mama Told Me Not to Come" and "Let's Burn Down the Cornfield" from 12 Songs, an album of mostly demos made in 1967, before Randy Newman's debut album in 1968 (it was released in 1970).
Raised in Hollywood (where his uncles Alfred and Lionel were film scorers), Randy Newman developed his unique songwriting and performing style while touring the college circuit with Harry Nilsson. Artists as diverse as Peggy Lee, Three Dog Night, and Judy Collins all had hits with Randy Newman songs, and Joe Cocker made a hit out of "You Can Leave Your Hat On". Ry's distinctive guitar gives "Let's Burn Down the Cornfield" its wicked edge. Newman would continue to ply his sardonic wit in songs like "Short People", "Political Science", and "I Love L.A."
"Born Under a Bad Sign" (Booker T. Jones, William Bell) by Rita Coolidge
From Rita Coolidge's first album (now on the Delta Lady anthology), featuring Ry on electric slide guitar. Rita Coolidge was known as "The Delta Lady" as a member of Joe Cocker's Mad Dogs and Englishmen tour and inspired Leon Russell to write a song of the same name for her. Rita Coolidge sang backup and harmony vocals on a wide range of rock albums before teaming up with Kris Kristofferson for duets, and finally launching her highly successful solo career.
"Forty-four Blues/How Many More Years" (Chester Burnett, arranged by Lowell George) by Little Feat
This is an excellent medley of Howlin' Wolf (Chester Burnett) classics from Little Feat's first album. Little Feat at this time included Lowell George on guitar (with Ry Cooder taking over on slide guitar for this song) and harmonica, Bill Payne on keyboards, Roy Estrada on bass, and Richie Hayward on drums. The story is that Lowell George, the lead singer and slide guitar player, had broken his hand or finger and couldn't play for a while, so they brought Ry in for this song and George played harmonica. Little Feat was one of the best "boogie" bands of the Seventies and their live act was superb. The band fell apart when Lowell George died, but then reformed with new members in the late 1980s.
"The Shape You're In" (Eric Clapton) by Eric Clapton
Eric Clapton teamed up with Ry Cooder to produce the underrated album Money and Cigarettes, which offers some of the tightest rock and roll guitar you'd hear anywhere. Their duels showcase their unique guitar-picking talents and styles.
"This is Hip" (Hooker) by John Lee Hooker
John Lee Hooker with Ry on guitar, Johnnie Johnson on piano, Nick Lowe on bass, Jim Keltner on drums (most of Little Village). Hooker recorded over 100 albums (!) in his long career, some under different names. Over the years Hooker has played with a number of artists including Santana and Bonnie Raitt (see The Best of Friends). On Mr. Lucky, Hooker teamed up with Ry, Santana, Clapton, and others. This song appears on both albums.
"The Foggy Dew" (Traditional, arranged by Paddy Moloney) by the Chieftains with Sinead O'Conner and Ry Cooder
Long Black Veil is a recording of unusual sessions in which the legendary Irish folk group the Chieftains host various guest musicians from rock and pop, including Sinead O'Conner, with Ry playing electric guitar, mandolla, and floor slide. The traditional song is a tribute to the men who died in the Easter uprising in Ireland in 1916.
More Ry Cooder:
Jamming with Edward: Two of the greatest unsung session heroes, Nicky Hopkins and Ry Cooder, jammed together with members of the Rolling Stones on some blues songs and a few originals on this album, released by Rolling Stones Records.

The UFO Has Landed: Rhino celebrates four decades of Ry with a 2-CD 34 track collection of his work as a solo artist, collaborator, and soundtrack composer.
---
For the songs in my playlist, see below.
---
Overall Copyright -(c) 1996-2018 by Tony Bove (for Rockument.com). Individual art, music, and video clips are copyrighted by their respective owners.