Grateful Dead: Unlimited Devotion: "Come and join the party every day," sang Jerry Garcia and his band. Over its career spanning three decades, the Dead would extend its repertoire to include many different musical idioms, and would bring its wild carnival and entourage to cities across America and Europe, but throughout it all, the band's music would remain rooted in what was eventually called the "San Francisco Sound".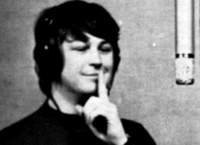 Beach Boys Smile Sessions: The fabled lost Beach Boys "psychedelic doo-wop" album by Brian Wilson of the Beach Boys. The original recordings for the Smile LP, the planned follow-up to Pet Sounds (a masterpiece that inspired the Beatles' instrumentation on Sgt. Pepper) was nearly finished when Paul McCartney paid a visit with an acetate to Sgt. Pepper. Brian went into seclusion shortly afterward, and Smile was never released, although some of the songs (and some with different arrangements) appeared on subsequent Beach Boys albums. Recently Brian Wilson started working on a new version of Smile, based on a live presentation in Feb. 2004 at the Royal Festival Hall in London, UK. Read all about Smile…

My Back Pages: Bob Dylan in 1966: The story of Bob Dylan's European tour in 1966, his first with an electric backup band (the Hawks, a.k.a. The Band). The Live in 1966 CD is a milestone in rock music history, as Dylan played his new rock songs while the folk purists in the audience heckled. These recordings mark the first appearance of The Band's sound and of Dylan's new direction.
Harmonica Influencers
Songs from the best harmonica players I've ever heard and that influenced my style of playing harmonica.
Monterey Pop 1967 Songs
Songs from the artists that played at Monterey Pop in Monterey, CA, 1967.
Influential Jams of the Sixties 
Led by the most inventive guitarists: Bloomfield, Hendrix, Clapton, Garcia, Allman.
San Francisco Psychedelic Rock
Birth of acid rock in the mid-1960s in San Francisco's Haight-Ashbury district.
 Folk Roots of Rock
The urban folk revival and how it influenced rock music.
 Country Blues Roots of Rock
The country "hillbilly" blues of Robert Johnson and others, and its influence on rock.
Nicky Hopkins Sessions
He played piano and keyboards for the very best rock groups, largely uncredited.
Ry Cooder Sessions
A virtuoso on every virtually every string instrument.
Train Songs
There are lots of songs about trains… maybe too many.